Interviewing a Potential Au Pair
Now that you have made the decision to open your home to an au pair, it is time to get ready to interview the prospective candidates for the position. This is your opportunity to learn as much as you can about the person you are about to invite into your home and into the lives of your family. We at Au Pair 4 Me know this is a very important decision. Fortunately, modern technology gives you opportunities to have an in-depth, face-to-face interview, via computer or cell phone, even though the candidate may be thousands of miles away.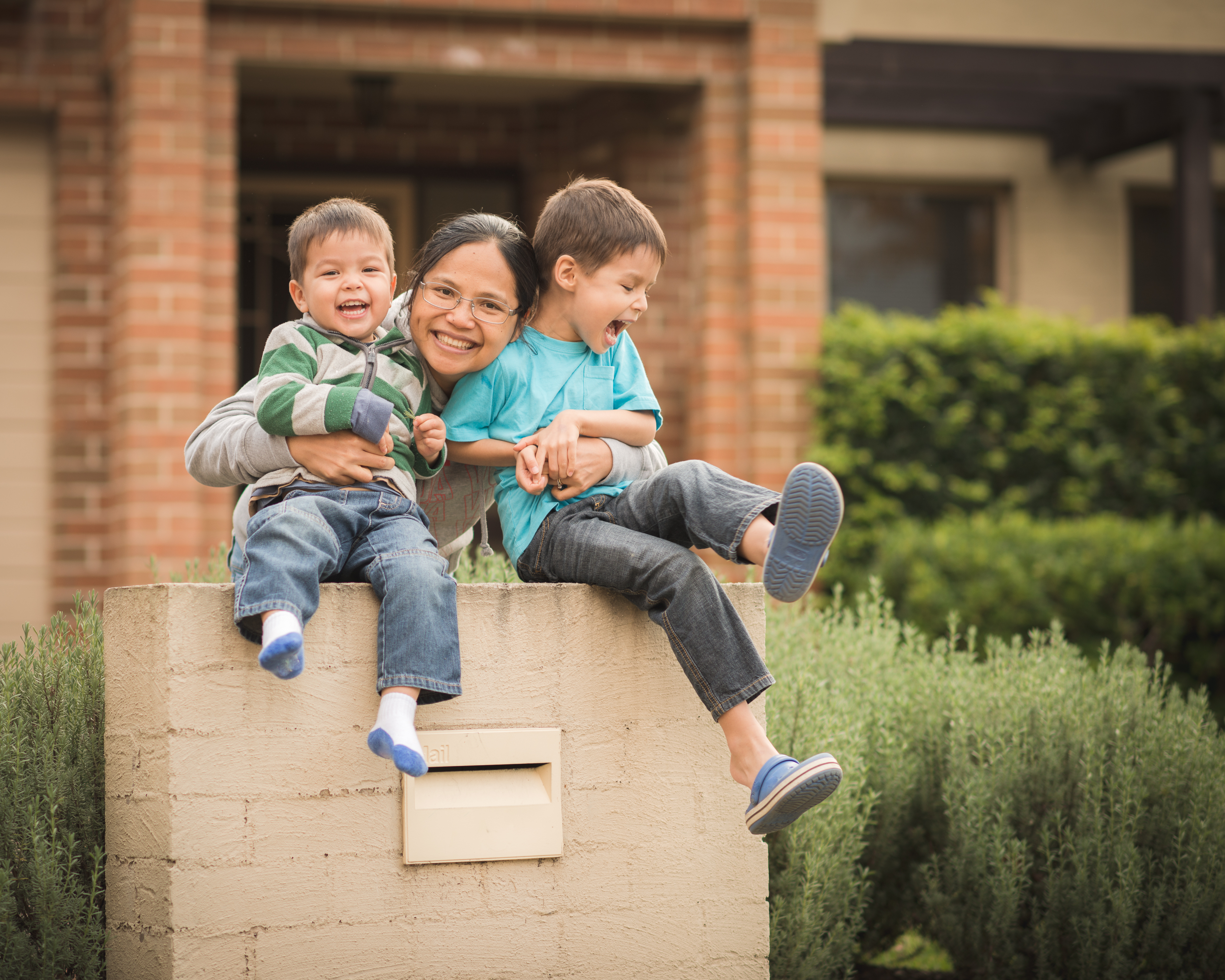 Preparing for the Interview
The better you are prepared for the interview, the smoother it will go and the better you will understand the candidate. You may want to talk to other host families who have had an au pair, to get an idea of some of the questions you may not even think to ask. Listening to their experiences might give you ideas on types of questions you need to ask to meet your family's needs.
Design your questions to cover as many aspects of the position as possible. There will be basic questions to ask regarding the position itself, so you can have an idea about what the candidate is equipped to handle. Here's an example of some basic questions you might want to ask:
Why are you interested in becoming an au pair?
Will this be your first visit to our country?
How long would you like to stay in the country?
What are some of your expectations as an au pair?
Do you have particular interests or things you would like to see while here?
Additional questions may be around the candidate's driving experience and whether they expect help with light housework and cooking. You will also want to ask questions regarding the person's childcare experience. Some may have a background in childcare while others may be completely new to it. What previous childcare experience has the candidate had, and if so, what ages were the children? Caring for your toddler is going to be considerably different than caring for an older child. Be sure to ask for references and follow up on those references.
Be Clear About Your Expectations
You have an idea about what you are looking for in an au pair. After spending time talking with other host families you may have more defined expectations. Write them down and be sure to discuss them in the interview. If you are expecting the au pair to be responsible for the kids' laundry and making sure their rooms are in order, you need to let the her know that.
Discipline can be an issue between parents when it goes undiscussed. How much more of an issue will it be with an au pair who has no idea what the expectations are? You know to prevent your children from playing one parent against the other. Be sure the au pair is in on that. Define your behavior boundaries for the au pair to be sure there are no surprises. She should have boundaries of her own. Encourage her to talk about them with you.
No Surprises!

You can't always plan for the unexpected, but you can be prepared for it! For example, if you have pets, be sure to mention that. That otherwise perfect candidate may have allergies to fur or may have a fear to certain animals. If you are hoping your au pair will walk the dog when taking the baby for a stroll, be sure to mention that.
Talk about your daily routine and share what a day in your family might look like. Talk about expectations regarding travel and vacations. Some families do a lot of traveling while others are into "staycations," enjoying their time at home or not far from home. If the person applying for your au pair position is hoping to do a lot of traveling and you aren't, it may not be the best fit.
You may have some house rules that need to be shared. If your home is a no-smoking zone, it needs to be brought out in the interview process. Is it okay to smoke on the front porch or in the backyard? If no smoking is allowed around the kids, clarify that. How do you feel about friends visiting the au pair? How do you feel about visitors who are significant others? Clarification of boundaries is always a good thing.
Ask the Best Questions to Get the Best Answers
Knowing how to phrase your questions will help you get a better picture of the candidates you are interviewing. Be careful not to lead a candidate into the answer they think you want to hear. For example, if you start a question by explaining the early-bird nature of your family, then ask if the candidate is a morning person, you've just lead her into the answer. On the other hand, asking what time of day they are most productive leaves the question open, so they can give you an accurate answer. With some questions, you will want to be very specific, in order to find out the answer you are seeking. If you don't make assumptions, and keep the tone of the interview positive, you'll get a good idea about the suitability of each candidate with your family.
Choosing the right person for an au pair position is very important, so take your time. Be patient with yourself and the candidates. This is supposed to be an enriching experience for your family and the au pair! Do you want to learn more about how to approach an interview with an au pair? Call Au Pair 4 Me today at 800.748.8414. We are here to help you find the best childcare solution for your family!